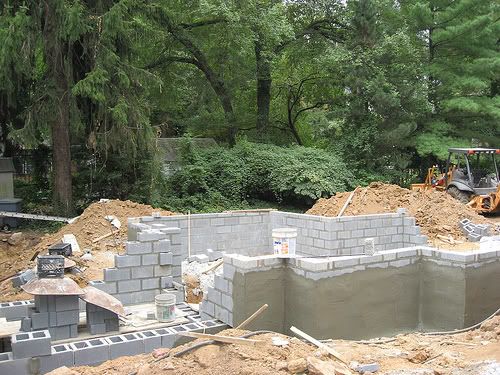 "And let the beauty of the LORD our God be upon us, and establish the work of our hands for us; yes, establish the work of our hands." -Psalm 90:17
Recently this verse especially spoke to me while I was reading God's word. You see, I have a problem called tryingtodoitonmyownitis. Perhaps you can relate? I see something that looks interesting and I start making plans and lists and goals. I set my sights on achieving my goal and away I go. As I am going on my merry way I usually stumble and fall. Picking my bruised self up I attempt to try again. As always I fall again and soon I am complaining about why everything is going wrong.
When this happens it is usually because I have forgotten something: my attempts and goals and dreams must be established by God. Going at it on my own will never be a successful venture. He created my life, and He ordains it and sustains it. Everything is guided through His hands and I can either willingly follow or muddle up my journey with human attempts.
Now since this is a web site dedicated to blogging I will speak specifically about that. However this is a godly concept that needs to be applied to all of life so keep that in mind. And just for a little background we'll go ahead and look up in Noah Webster's handy-dandy 1828 American Dictionary of the English Language just what "establish" means.
"Set; fixed firmly; founded; ordained; enacted; ratified; confirmed."
Do you remember the podcast with Sarah Mae? She touched upon in an eloquent way how our blogs need to be given over to Him. And what she said was plain truth. If you have not dedicated your blog, your words, your posts and pictures to Him what are you truly trying to accomplish?
We must give our everything, including our blogs, over to Him. He will direct you where to go with your blog. Read His word daily and make sure you are writing according to how He would have you write. Pray about it. Pray about it some more.  Ask our heavenly Father if your blog is accomplishing what He wants it to accomplish. Talk to Him. Give your blog over and say "Here it is, Father! You can have it! Show me what to do."
I would go so far as to say that each and every time you write a post you need to pray that God will give order and foundation to what you are about to write. (And yes, I am doing that with this post. Promise!)
In the end, this is all for His glory.
Photo credits: djweitzner